CALIFORNIA
PHOTOS FROM THE MERRY MOUNTAIN CHIRSTMAS PARADE
MARIPOSA, December 11, 2004
visit the Mariposa County history and genealogy website
Mariposa Mountain Riders

Master of Masonic Lodge-Walt Boomer-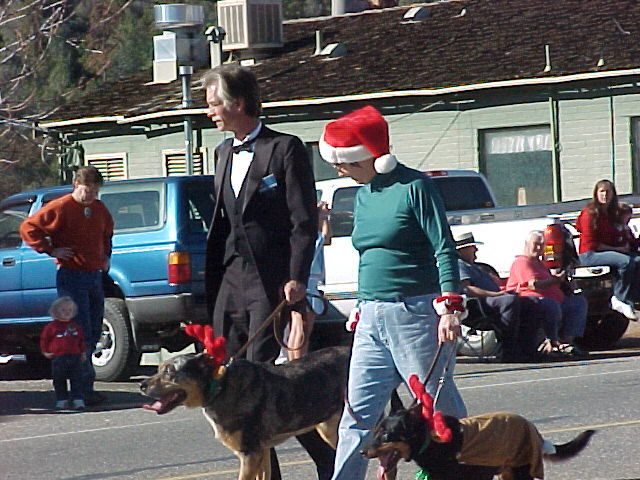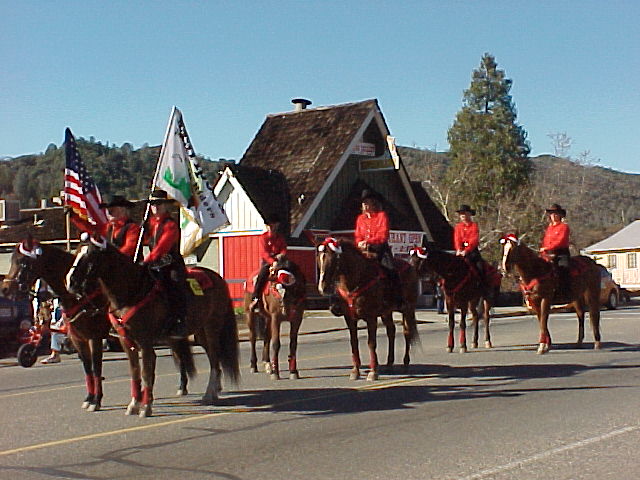 ..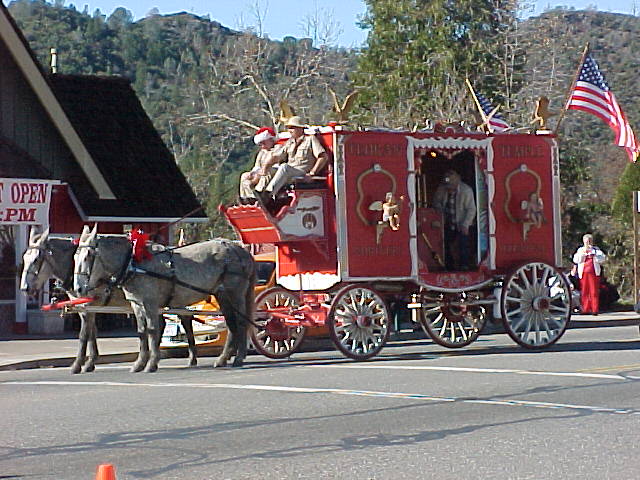 Caliope- Fresno Shrine -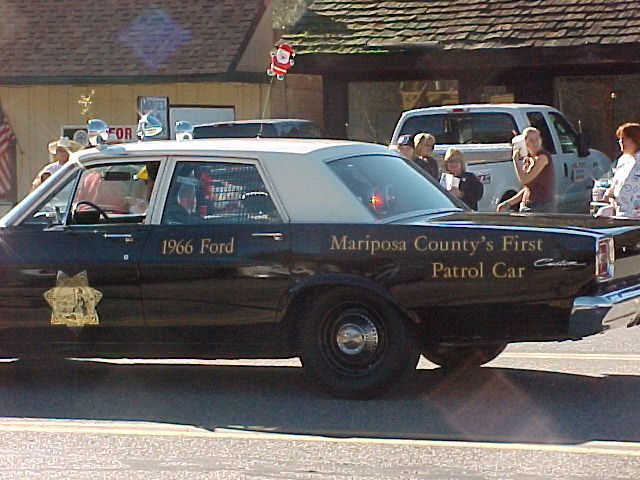 Dick Estel asks: If that 1966 Ford is Mariposa County's first patrol car, what were those black and white vehicles Cap Johnston and Chick Ellingham drove in the 1950s? The CHP is not able to provide an answer!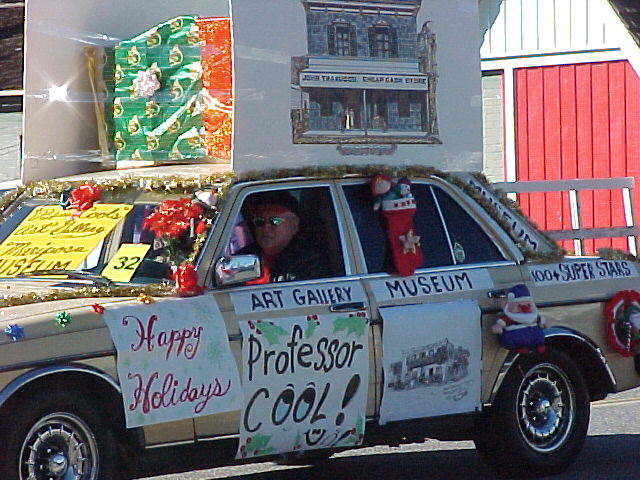 PROFESSOR COOL!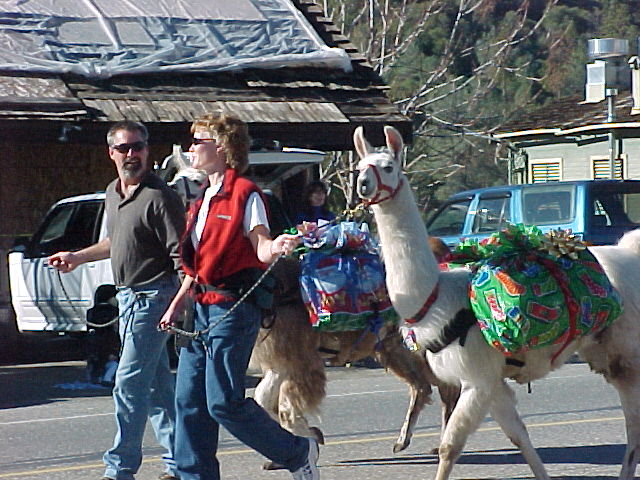 Livestock of all kind abound in Mariposa----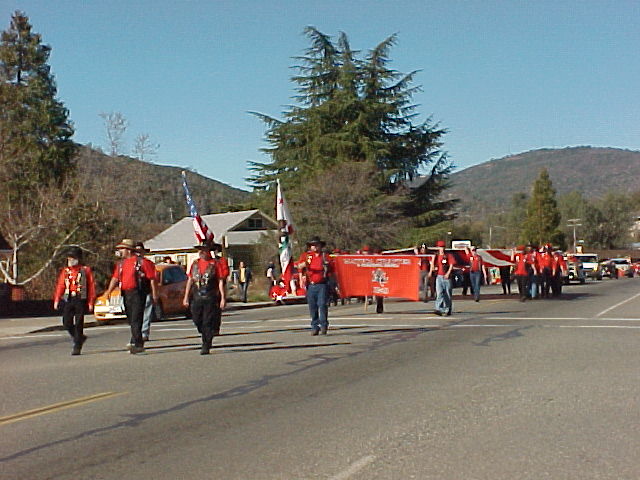 Here comes our MATUCA Clampers!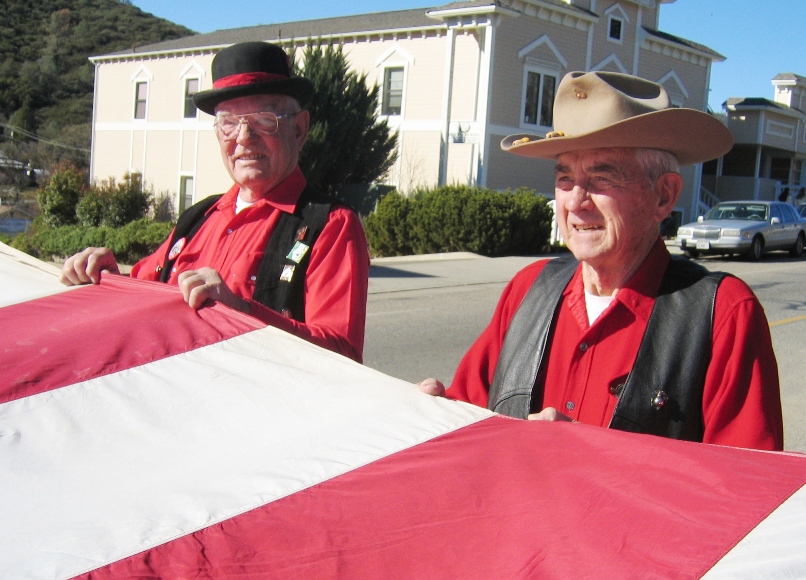 Bob Boyer and Virgil Mullis proudly display the
Bennington Flag
-----photo by Clamper Skip Skyrud
the Clampers "dipped" the flag and recited the Pledge of Allegiance several times along the parade route! photo by Skip Skyrud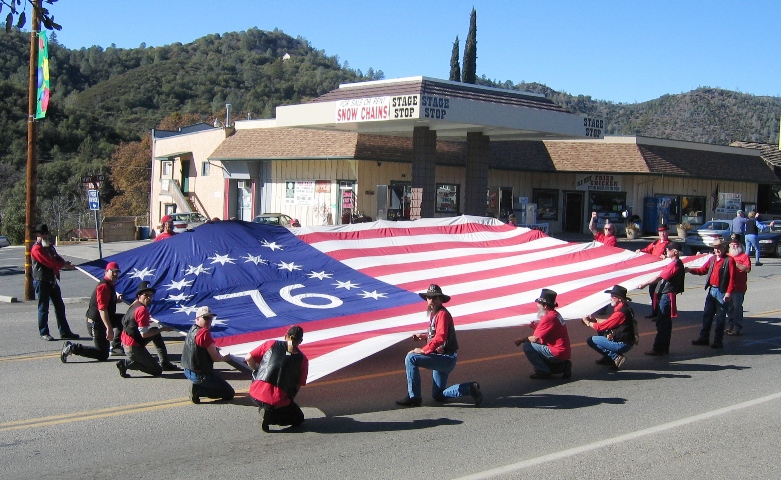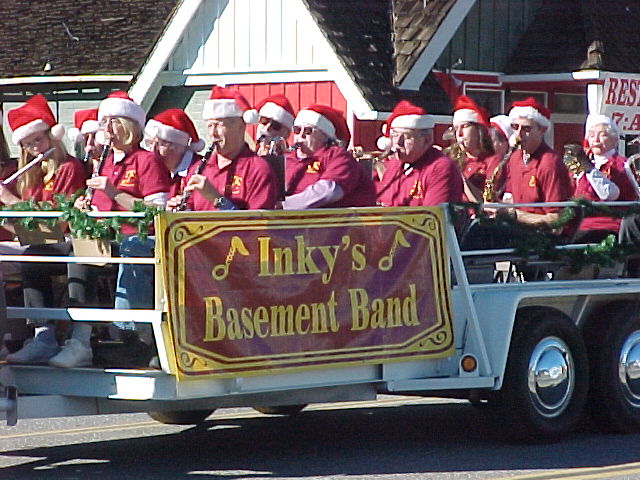 The sound of Christmas- by Inky's Basement Band had everyone's toes tapping!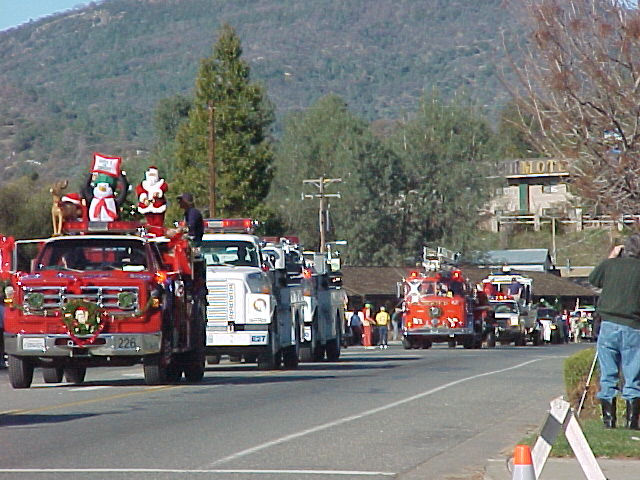 That is the Coulterville truck in the lead-----followed by more Mariposa County Heroes! Not one home was lost in the series of many arson fires this past summer!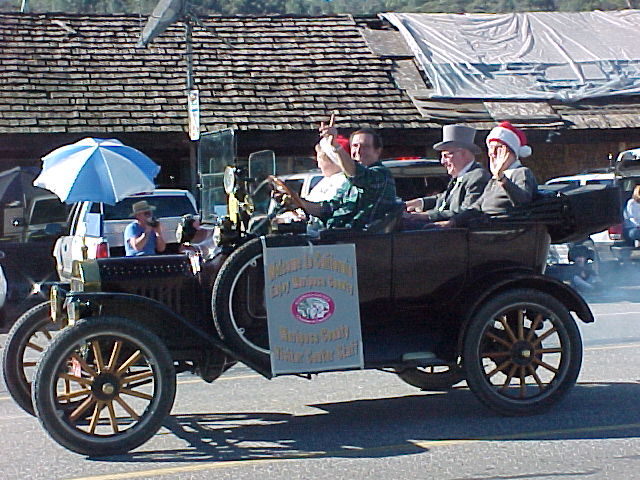 Sheldon Ball- Mariposa Masonic Lodge Chaplin, and Substitute Shop Teacher-Mariposa High