, CALIFORNIA
History and Genealogy Research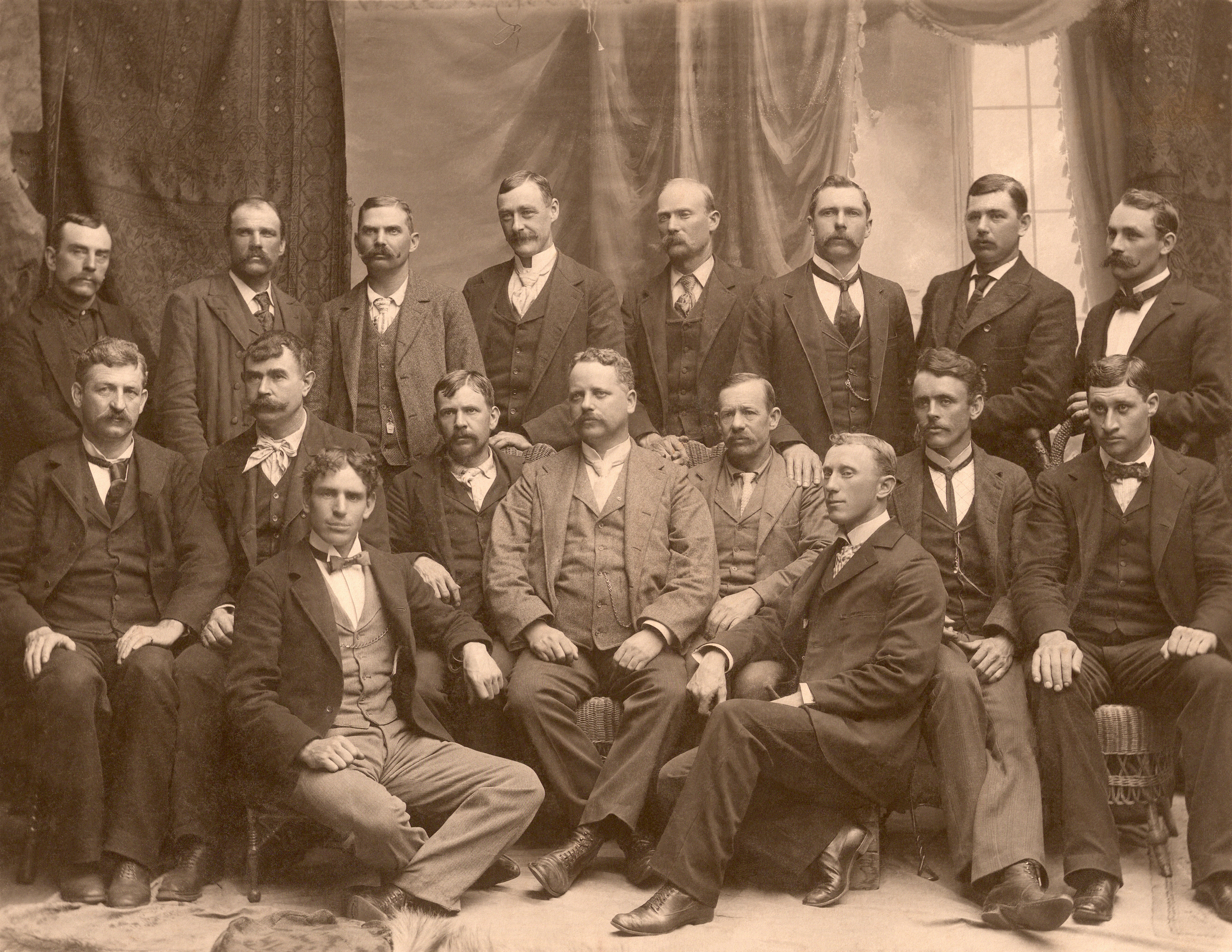 This photograph was taken to commemorate the imminent departure of these seventeen Mariposa County miners to the Klondike
gold fields in 1900, so that they could take part in the Alaska gold rush. When the expedition reached Juneau, the men heard of the
new discovery of gold at Nome. At least some, and perhaps all, of them diverted there for the summer mining season. The two men in the very
center of the back row are, left, John James "Babe" Napier, son-in-law of Mariposa County pioneer John Sevier Branson
(he was married to Nancy Anne Branson) and, right, Alvin Thorpe Branson, son of John Sevier Branson. (Alvin is the blond fellow
with the sharply receding hairline.) No one else's identity is known for certain, but the men bracketing Babe and Alvin strongly resemble,
and probably are, Alvin's second cousins, sons
of his father's first cousin, Mariposa County pioneer Isaac Branson. If this is the case,
then the man to the left of Babe is Joseph Russell "Devil Joe" Branson, and the man to the right of Alvin is Hiram Wilson Branson, Sr.
If anyone knows who the other thirteen men are, please get in touch. Photo scanned by Dave Smeds, from a print that belonged to Alvin Thorpe Branson, was
inherited by his son Ivan Thorpe Branson, and is now in the possession of Ivan's widow.

MARIPOSA HISTORIC PHOTO ALBUM