California
History and Genealogy Research
DO YOU RECOGNIZE ANY OF THESE YOUNG LADIES?
This photo was most likely taken in Hornitos. approximately 1885-1890.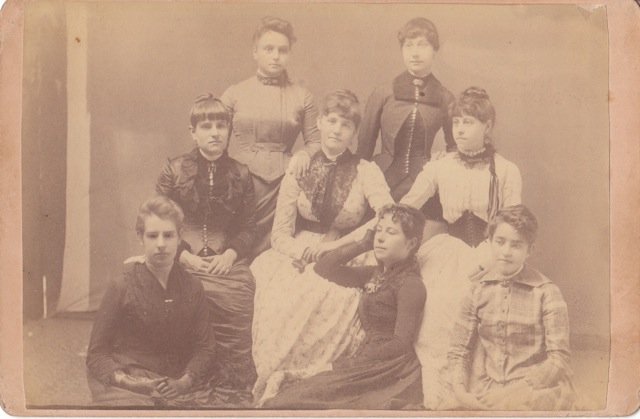 photo submitted by Karen O'Brien
It is believed that the young lady in the middle of the front row and the girl on the right in the middle row are
Theresa and Mary (Maria) Campodonico
Can you confirm , and can you identify the others in this photo?
send your email to
sweetwater@sti.net
SEE MORE MARIPOSA HISTORIC PHOTOS
April 2009