CALIFORNIA
HISTORY AND GENEALOGY RESEARCH
PHOTOS DONATED BY RAY WESTMORELAND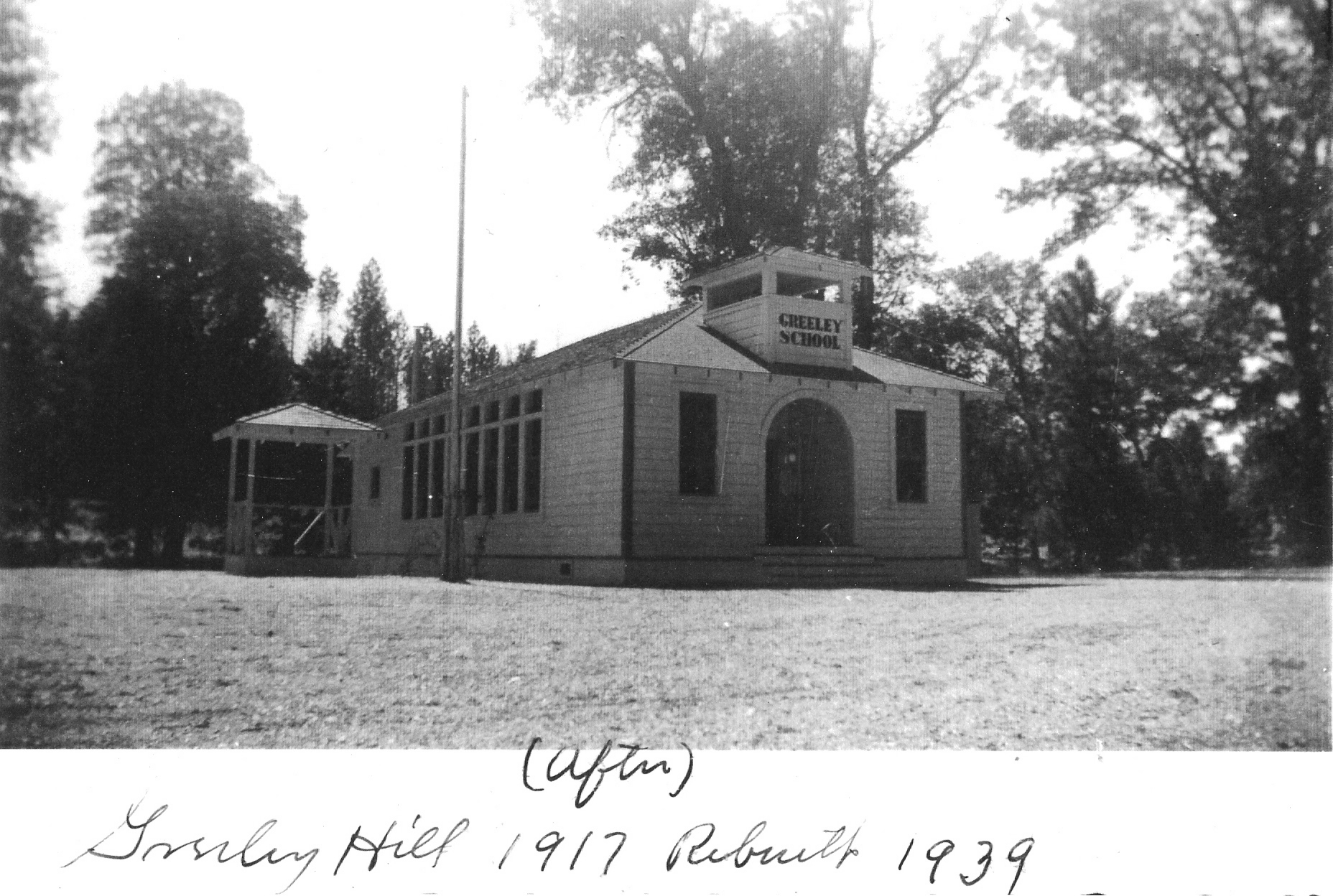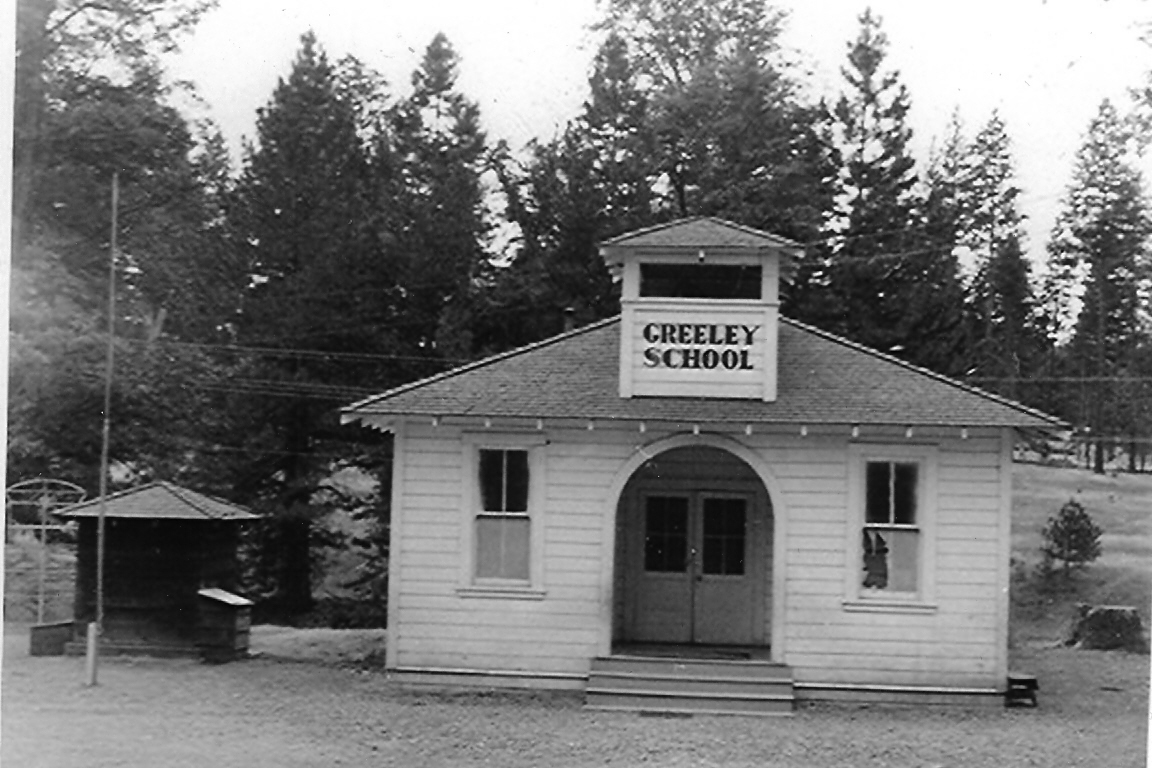 GREELEY HILL NEWS- 1959
Fresno Bee-
June 19, 1959
Greeley Hill WIll Have Reunion For Old Timers
Greeley Hill, Mariposa Co.
When Horace Greeley advised, "Go West, young man", he had no idea his cousins would leave the rock bound coast of Maine to establish this community in 1850.
Now Greeley Hill, named for Si and Watson Greeley, cousins of the journalist, is searching for other Greeleys who came west. They are invited to attend the community's annual Old Timer Day picnic Saturday and Sunday. It will be the first large scale event in the new Red Cloud Park.
Si and Watson Greeley established one of the first sawmills in the Sierra. When Horace Greeley visited his cousins he discovered they were not alone. A colony of New Englanders had sprung up, supplying California's booming mining industry with lumber.
Today almost all of the original families are represented by third and fourth generation residents of Greeley Hill. They include such family names as McCleans, McCarthy, Converge (transcribers note: should be Converse), Fiske, Caldwell, Dexter and Wagner. Frank Greeley, 77, of of Mariposa and Mrs. Octavia Greeley Mentzer, 75, of Coulterville are the two surviving children of Watson Greeley.
The old timers of the Greeley and Coulterville districts are invited to attend the celebration. There will be a dance Saturday night in the Greeley Community Hall, the barbecue will start at 11 am Sunday in the park
-------------------------------------------------------------------
Fresno Bee- June 21, 1959
Mountain Settlement Will Hail Old Timers
by Lou Evon - Fresno Bee staff writer
GREELEY HILL, Mariposa Co. Many stores and memories will be exchanged today at the annual Old Timers Day picnic in this mountain community.
The celebration began yesterday with a dance in the Greeley Hill Community Hall. Today a crowd of perhaps 600 persons will be served at the barbecue.
Among those present will be Mrs. Octavia Greeley Mentzer, 75, of Coulterville and Frank Greeley, 77, of Mariposa, the only remaining children of Watson Greeley, who with his brother, Si Greeley, founded the community in 1850.
No descendants of Si Greeley remain in Mariposa County. However, his grandson, Archie Greeley of Berkeley, will attend the celebration.
MILL, ROAD BUILDER
Si and Watson Greeley took the advice of their famous journalist cousin, Horace Greeley, and headed west, settling in this mountain community. Si built the first sawmill and construced the first road up the hill from Coulterville. Watson organized a freight line and hauled timber to the gold mine shafts. Neither was smitten with the gold fever. The settlement within the boundaries of the Stanislaus National Forest, was built around the lumber mill, and industry which still thrives.
The road construced by Si Greeley soon became known as Brake Leather Grade, Frank Greeley recalls.
"I used to drive teams over it", he says. "The hill was so steep that before starting down the drivers checked the leather brake shoes. Often they would fashion a brake out of wood cut from a tree alongside the road".
FIRST ROAD WAY TO PARK
The road in 1874 ws extended to become the first route horsedrawn vechicles into what now is the Yosemite National Park.

RETURN TO MARIPOSA COUNTY HISTORIC EVENTS