JJCOOK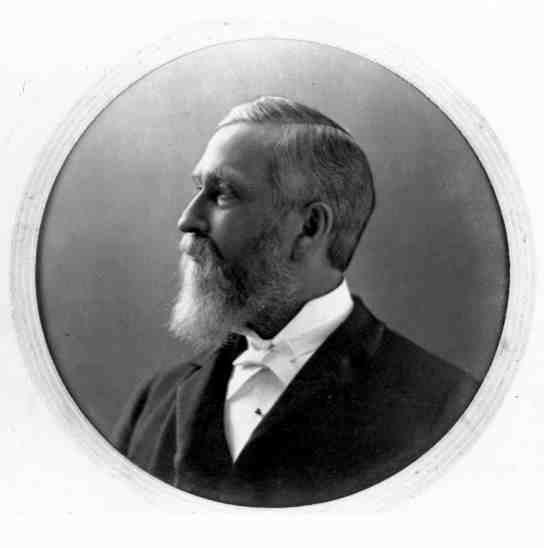 BIOGRAPHY





The Little Known Story of

"J. J. Cook"
by Tom Phillips

Little is known of John Jay Cook though his relationship to Yosemite was of grand proportions. He was born in Dutchess County in New York on June 4, 1837. His father was believed to be a farmer by the name of Steven T. Cook, though records are not clear on that point. It is said that he ran away from the farm as a lad and went to work at a dry goods store. Within a short time his skills at business shown through and he was brought on as a partner. He ventured into the silk and lace importing and became a member of the importing house of Bowen, MacNamee and Company.

J. J. and his older brother, Dr. Steven G. Cook were said to have started the first women's Seminary in New York. J. J. was also educated, or at least studied under his doctor brother, as he became a druggist in later years.

At the age of 21 he fell in love with the young daughter of a fellow businessman name John J. Bruce. John J. Bruce had a bakery in New York and also was the inventor of a machine that turned out a biscuit known as hard tack. John's daughter, Fannie Wright Bruce was a well-educated lady whose poetry was well published throughout out the East Coast newspapers. On October 31, 1858, J. J. Cook and Fannie were married. Their wedding took place at the request and at bedside of Fannie's dying mother.

With the approach of the Civil War, J. J. and his partnership ended. He and his wife's family were off on another adventure. He sold out his business, as he and his wife and daughter, Jeanie, were off to California.

They settled in the small mining community of Mariposa, California. Several of his brother-in-laws had removed themselves to the area years before. J.J. brought with him the proceeds of his life investment in the amount of $150,000. He opened a drug and variety store in Mariposa and his influence soon spread to the cities of Merced and San Francisco. He became the Wells Fargo agent for the town of Mariposa and settled into the California life. His financial resources allowed him to invest in different business opportunities. He was part owner in a sawmill and a stable, but his life would begin a change of direction with the marriage of his sister-in-law to a man named Henry Washburn.

Henry Washburn had a vision of the newly discovered Yosemite Valley. Henry, with a group of other partners, began a stage line and built a road to the small group of structures owned by Galen Clark. In short time, Henry would change partners in the business and begin to expand on the tourist trade to Yosemite Valley. J. J. Cook became a partner with his brother-in-law and nephew. They built the grandest Hotel in the region. The Wawona Hotel would become the pearl of the mountains, the destination of presidents and other dignitaries.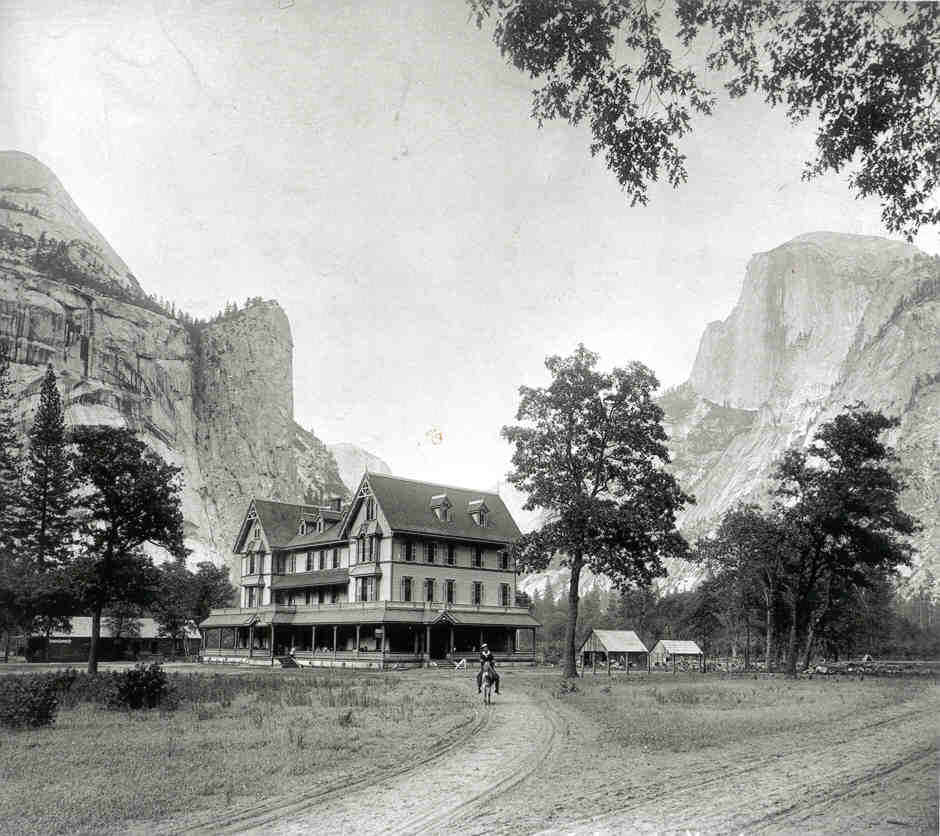 J. J. Cook was not satisfied with just the one connection to Yosemite. In 1883, he took over the management of the Black's Hotel on the floor of Yosemite Valley. He and his son, Jay Bruce Cook, managed the Black's Hotel until the stately Stoneman House was completed in 1888. They enjoyed the management roll there until it burned down in 1896.
Then Jay Bruce Cook took over the Sentinel Hotel group and remained there until his death in 1910. To maintain the Cook/Washburn control of the area they entered into state politics. J. J.'s grandson would be elected to the state house where his influence could help the family business.
The Cook empire was not limited to just the mountains of the Sierra Nevada. The wintertime of the mountains was no place to be for those who could afford to be elsewhere and that was J.J. Cook. The winter's would find him and his family in San Francisco at the Grand Hotel or at their private residence on Clay St. J. J.'s drug stores on Montgomery St. would also sell stage tickets to Yosemite via the better hotels of the area. He had an interest in Tabor's Photography as well as oil wells in Santa Barbara.
Fannie, J. J.'s wife passed away in 1888 but, in her memory, he published a collection of her poems in 1890; "Fancy's Etching" John Jay Cook was not immune to time and he passed away on June 2, 1904 in San Francisco. Cook's Meadow on the floor of the Valley was named in honor of the family.

This is a copyrighted article- this site may be freely linked to, permission to reprint must be obtained by the author- Tom Phillips- tbp@yosemite.net
created May 14, 2001

MARIPOSA COUNTY FAMILY CHRONICLES

RETURN TO THE MARIPOSA COUNTY HISTORY AND GENEALOGY RESEARCH